ITM gives back to UC's future engineers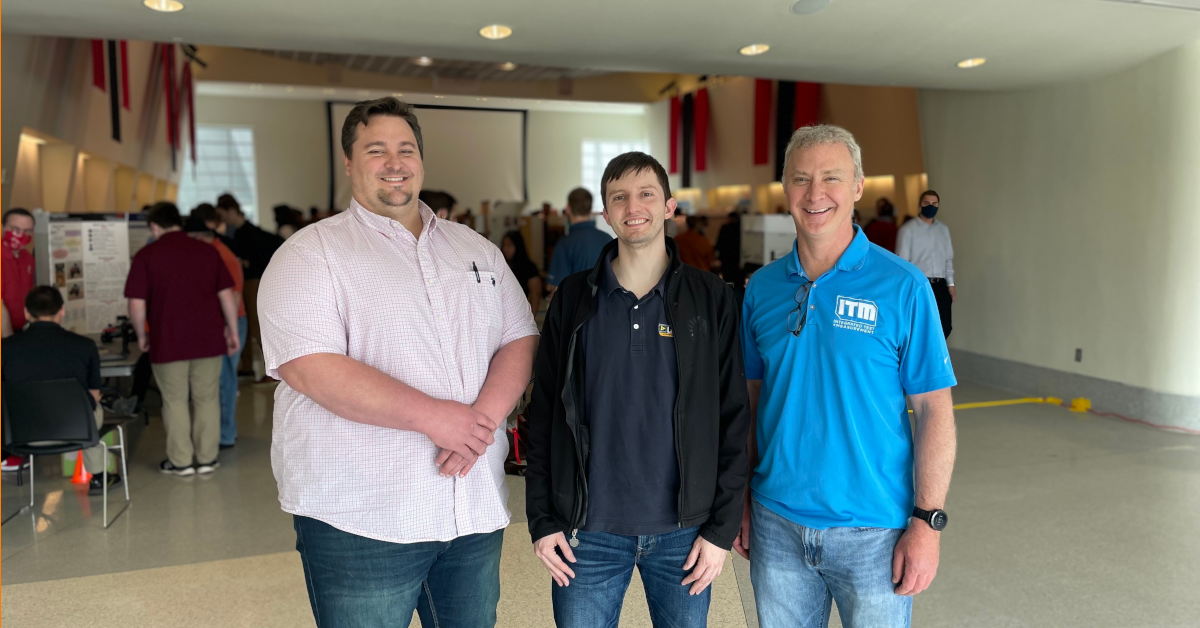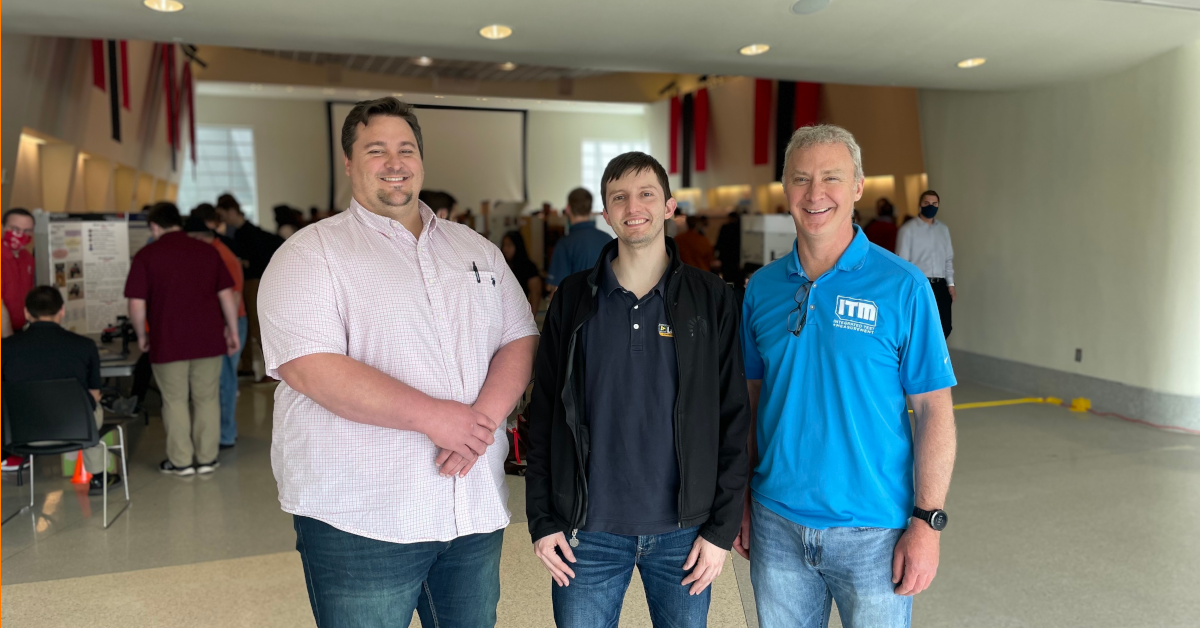 ITM gives back to UC's future engineers
The team at ITM spent half a day at the University of Cincinnati recently in an effort to invest in the next generation of engineers.
Integrated Test and Measurement President and Founder Tim Carlier volunteered to judge senior capstone projects developed by students in UC's College of Engineering and Applied Science. Joining Carlier inside Great Hall of UC's Tangeman University Center were Josh Fishback, ITM's administrative director, and Chase Petzinger, a computer engineer with the Milford, Ohio, engineering firm. 
A few of the projects they judged included a Mars Rover prototype, a homemade emergency rescue drone and an autonomous object avoidance system that uses lidar technology to prevent crashes. 
As a whole, ITM's crew left campus feeling encouraged by the impressive engineering skills, presentation styles and ingenuity of UC's students. For Carlier, a day like this is an opportunity to connect with young people entering the industry. While he is always on the lookout for potential co-op connections or to recruit talented employees, building relationships and supporting young engineers is the main objective. 
"These guys and gals are going to be out in the workforce, and they will have jobs that could use our services someday," said Carlier. "It is exciting to see how well they are doing." 
 For Fishback and Petzinger, both UC alumni and former track and field athletes, it was a chance to return to their alma mater.  
 "It is always good to come back and see how UC has progressed," said Fishback, an accountant who graduated from UC's Lindner College of Business. "I like seeing how the students carry themselves and how they present their senior design projects. I was pretty impressed." 
Petzinger was excited to see his favorite professor's name — Thomas Mantei — had been added to UC's Engineering Research Center. He also found it helpful to learn what types of programming languages today's students are favoring.  
"They are doing a lot more web-based machine learning now than when I was on campus," said Petzinger. "It is pretty interesting to see the direction things are going. They knew their stuff. I didn't have a single student stumble over a technical question that I gave them." 
Carlier handed out business cards to those he engaged with and invited them to connect on LinkedIn so he could follow their career achievements.
For more information about Engineering or CO-OP positions at ITM contact Josh Fishback via email at josh.fishback@itestsystem.com or phone at (844) 837-8797 x705.
https://itestsystem.com/wp-content/uploads/2022/04/Rover-Project-at-UC.png
628
1200
Mark Yeager
https://itestsystem.com/wp-content/uploads/2020/05/itmlogo_Horizontal_3x1.png
Mark Yeager
2022-04-26 10:35:07
2023-07-28 22:59:47
ITM gives back to UC's future engineers